Why we Celebrate Tonight
As you read this Gayle, Reuben and I will be returning home from Church, ready to celebrate the birth of Jesus. As dusk has fallen, in the Central European Tradition, we will read the nativity story, sing worship and open our presents.
This year I have consistently preached that the only reason to celebrate the birth of this child is if you realise what he will accomplish, and how he will accomplish it. Therefore, my Christmas gift to you this year is that fantastic picture that I found on the internet. May you have a blessed time as you too celebrate the wonder of what this child will, indeed has acheived.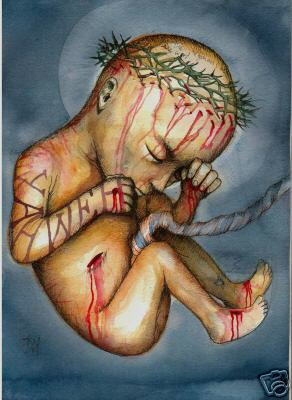 Mild he lays his glory by,
Born that man no more may die,
Born to raise the sons of earth,
Born to give us second birth.