Apostolic Constitution is Out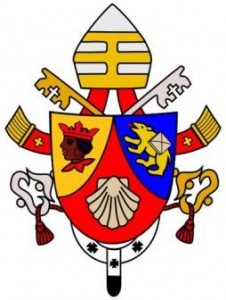 Yup, we now have the full text and if you're so inclined you can read it all here.
Here's the interesting bit as far as I'm concerned.
1.5 The Catechism of the Catholic Church is the authoritative expression of the Catholic faith professed by members of the Ordinariate.
There you have it. This little line means not only that there is no place for Evangelicals in the Ordinariate (but then I wasn't expecting any) but that also it might cause many members of Forward in Faith a few problems.
Ruth Gledhill has a useful column on the text of the Constitution. It's also worth considering the comments from Forward in Faith:
Father John Broadhurst said: 'I had thought the original notice from Rome was extremely generous. Today all the accompanying papers have been published and they are extremely impressive. I have been horrified that the Church of England while trying to accommodate us has consistently said we cannot have the jurisdiction and independent life that most of us feel we need to continue on our Christian pilgrimage.

'What Rome has done is offer exactly what the Church of England has refused. Indeed it has offered the requests of "Consecrated Women" with the completion of its ecumenical hopes. We all need now to ask the question 'is this what we want?' For some of us I suspect our bluff is called! This is both an exciting and dangerous time for Christianity in this country. Those who take up this offer will need to enter into negotiation with the Church of England about access to parish churches and many other matters.

'This situation must not be used to damage the Church of England but I do believe we have a valid claim on our own heritage in history. The doctrinal standard demanded by Rome is the New Catechism which most of us use any way."
There you have it – "most of us use any way". If that's true then a mass exodus could be on. If not, then it remains to be seen how many will leave.
And um, Ruth. "Father" John Broadhurst is a Bishop. Of Fulham. Just thought I'd point it out. Must be those devils in Church House getting in the works…