Southwark – A Solution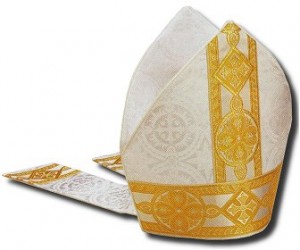 I have a solution.
Really, I have a solution. I grant you, it's a slightly provocative solution, but I guarantee you that absolutely no-one could have an objection to Dr John being the Bishop of Southwark if it's implemented.
It's very clear that Dr John fashions his own private life in line with the Church's requirements. That's not at issue and those who make insinuations that Dr John says one thing in public and does another in private should really find another target to aim their prejudice at. No, it's very clear that Dr John is a man of his word.
So my solution is quite simple. Dr John should be welcomed with open arms to Southwark by all and sundry, as long as he puts his signature to the 2005 Bishops' Pastoral Statement on Civil Partnerships and also confirms that he will make sure that his diocesan clergy hold to the standards expected of them, as outlined in Issues in Human Sexuality.
This solution would let Dr John continue advocating for a change in policy whilst being seen clearly to uphold the current agreed position publicly. It allows for the development of our theological understanding on the issue of human sexuality whilst upholding the collegiality of the House of Bishops. I can't see anybody having a problem with Dr John being a Bishop if that happens. Apart from, of course, the many, many people he knows in Southwark that he might be needing to have conversations with…
Told you it would be provocative.