4Thought.tv Piece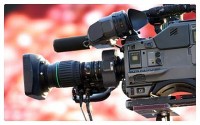 A warm welcome to you if you're coming to my website after seeing my piece on Channel 4 this evening.
It's worth pointing out that I had no editorial control over what was eventually broadcast, so there was plenty of stuff that I talked about that didn't make the final cut and also what you saw was not necessarily filmed in the same order. If you have any questions then please comment below and I'll do my best to answer them. If you want to get in touch privately for a pastoral matter, use the Contact Page.
A brief summary of what I'm about is available on the Fundamentals page. If you want to explore in greater detail my writing on the issue of human sexuality and sexual identity, then start with the section entitled "Key Posts on Sexuality" which can be found on the right hand side of the page.
If you want to see the slot again or missed it the first time, it can be watched here.
Thanks for dropping by!