Wycliffe Hall – Legal Fees to June 2012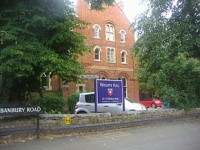 Available on the Charity Commission website are the accounts and report for Wycliffe Hall for the year up to June 2012.
If you remember, Richard Turnbull was maneuvered out of his position as Principal after the departure of many staff (some by having their positions removed, some leaving out of protest), falling student numbers and a final conflict over interview standards required by the University of Oxford when appointing academic staff.
The legal costs for the year were £43,632.
Richard Turnbull didn't go quietly. Still, it's not as much as the almost £150,000 Turnbull spent in 2008 trying to defend the constructive dismissal of Elaine Storkey, Andrew Goddard and Lis Goddard.