Euro 2012 Prediction Competition
Welcome to the An Exercise in the Fundamentals of Orthodoxy Euro 2012 Prediction Competition!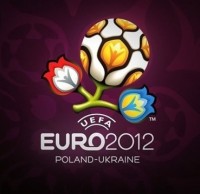 How to Play
Only registered site members can play – we've got to have a way of tracking your entries! If you haven't yet registered, click here and follow the instructions. Once you have confirmed your account login using the panel on the right hand side and you will be able to enter predictions.
Simply insert the scores that you believe will happen in each of the matches and press save. Your prediction will then be recorded by the site and unless you make any further changes will be used for the relevant match.
Scoring
10 points for the exact score
6 points for predicting a win, but wrong score
4 points for predicting a draw, but wrong score
Bonus 1 point for predicting correct number of goals (per team)
Scores will be calculated after matches
Information
Use the tables below to see the game form, the current player leaderboard and the Euro 2012 Table Rankings.
Now all we have to do is think of a suitable prize!
Good luck!
[wptabs]
[wptabtitle]Entry Form[/wptabtitle]
[wptabcontent][euro-2012-predictor][/wptabcontent]
[wptabtitle]Your Current Entries[/wptabtitle]
[wptabcontent][euro-2012-predictor user=1 show_total=1 show_results=1][/wptabcontent]
[wptabtitle]Leaderboard[/wptabtitle]
[wptabcontent][euro-2012-predictor ranking=1 limit=999 highlight="background:red;font-weight:bold"][/wptabcontent]
[wptabtitle]Group Tables[/wptabtitle]
[wptabcontent][euro-2012-predictor tables=1 show_results=1][/wptabcontent]
[wptabtitle]Knockout[/wptabtitle]
[wptabcontent][euro-2012-predictor knockout=1][/wptabcontent]
[/wptabs]