About Peter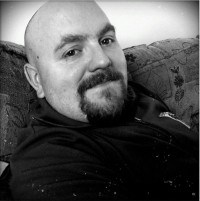 For almost a decade Peter Ould wrote one of the leading religion blogs in the UK. Since putting down his keyboard in the summer of 2014 he has continued to be in demand commenting on issues around Christianity and sexual identity, as well as broader commentary on the church in the UK, particularly the Church of England. You can see and hear him speaking on a number of BBC Radio Stations, LBC and other international broadcasters.
Peter became a Christian in 1994 and since then has worshipped in a variety of contexts, beginning in house churches (Vineyard and New Frontiers) before settling in the Church of England. He attended Vicar Factory in Oxford at Wycliffe Hall and worked full-time in a parish for over half a decade before returning to work as a banking consultant working across the UK financial sector. He is canonically resident as a Priest in Canterbury Diocese where he preaches at St Mary Bredin and other churches.
He and Gayle have had three sons and a daughter, Reuben who was born in May 2008, Zachary Andreas who had Edwards Syndrome and was stillborn in September 2009, Jonah, born December 2010 and Esther, born September 2013.
Peter is available for informed media comment on issues around the church and sex as well as the wider UK Christian scene (including Church of England politics) and can be contacted here.