True Freedom Trust
The True Freedom Trust has a new website and it's really user-friendly.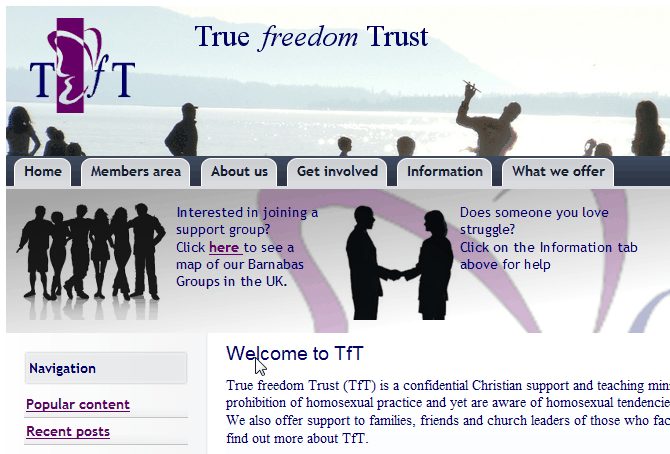 True freedom Trust (TfT) is a confidential Christian support and teaching ministry for men and women who accept the Bible's prohibition of homosexual practice and yet are aware of homosexual tendencies, or struggle with other sexual and relational issues. They also offer support to families, friends and church leaders of those who face these issues in their lives.
True Freedom Trust do a brilliant work here in the UK. Why don't you go and check them out?