Zachary's Purpose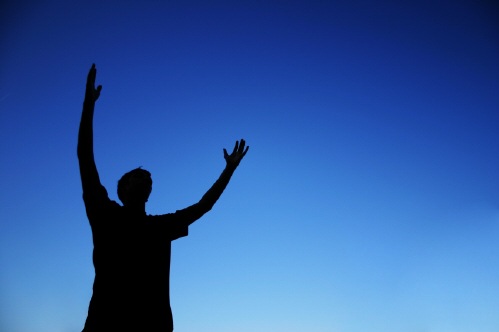 It's been three weeks now since Zachary's funeral and during that time we've been reflecting on what the purpose of his life was. Although you can place infinite value on his 17 week mortal existence, is it a harder task to discern what purpose lay behind his life, in God letting him be conceived and yet in the moment of that conception for his immediate death sentence to be written?
Yes and No. In some senses it is impossible to dare to guess the mind of God in all these things, but at the same time we have been struck so powerfully by a simple thought as to why God should seek to put Zachary and ourselves through this. That answer is found in the opening lines of the Shorter Westminster Confession:
Q.  What is the chief end of man?
A. Man's chief end is to glorify God, and to enjoy him forever.
Behind that quick answer come to profound Scriptural truths. The first, as Psalm 86 teaches us, is that we are created to bring glory to God.
There is none like you among the gods, O Lord,
nor are there any works like yours.
All the nations you have made shall come
and worship before you, O Lord,
and shall glorify your name.
For you are great and do wondrous things;
you alone are God.
Teach me your way, O LORD,
that I may walk in your truth;
unite my heart to fear your name.
I give thanks to you, O Lord my God, with my whole heart,
and I will glorify your name forever.
For great is your steadfast love toward me;
you have delivered my soul from the depths of Sheol.
Psalm 86:8-13
The other is that we are here to enjoy God, to let him show his love to us and to revel in the depth of that relationship. God is to be obeyed and worshipped not just because he demands it, but because in doing so we become the humans who we are meant to be.
The LORD is my chosen portion and my cup;
you hold my lot.
The lines have fallen for me in pleasant places;
indeed, I have a beautiful inheritance.

I bless the LORD who gives me counsel;
inthe night also my heart instructs me.
I have set the LORD always before me;
because he is at my right hand, I shall not be shaken.

Therefore my heart is glad, and my whole being rejoices;
my flesh also dwells secure.
For you will not abandon my soul to Sheol,
or let your holy one see corruption.

You make known to m the path of life;
in your presence there is fullness of joy;
at your right hand are pleasures forevermore.
Psalm 16:5-11
Once again we see the awesomeness of following God. In his presence is fullness of joy and because I set him before me I won't be shaken.
So what was the purpose of Zachary's life? Well at the moment two things stand clearly out. Firstly, I am understanding to a much greater extent what Paul means when he says "that I may know him andthe power of his resurrection, and may share his sufferings, becoming like him in his death" (Phil 3:10). Gayle and I chose to suffer, to embrace the pain of carrying Zachary knowing that he would die, plunging further and further each week into a grief as to his future. We chose to so that in the knowledge that only God's strength would see us through it. And you know what? It did. He did. These past two months, though painful (and the pain has not gone) have strengthened our trust in a God who has returned our trust in him with a deeper sense of his love. I enjoy God more than I did three months ago – he is my rock and my fortress and my joy.
Secondly I am very clear that we glorified God in the choices we made around Zachary's life. In the decisions we made to carry him and to embrace the suffering that that entailed I believe we brought glory to God. In the five weeks from diagnosis to death we never blamed God (we still don't) and we chose to live his Word, even though that prolonged the agony. We pray that somehow that will be a witness to others, that through our acknowledgement of his sovereignty over Zachary's life and death he will be glorified.
I love this song from Ben Cantalon, because it sums up for me so much what we've been through and still may yet go through.
A thousand times I've failed,
Still Your mercy remains.
And should I stumble again,
Still I'm caught in Your grace.
Everlasting, Your light will shine when all else fails.
Never ending, Your glory goes beyond all fame.

Your will above all else,
My purpose remains.
The art of losing myself
In bringing You praise.
Everlasting, Your light will shine when all else fails.
Never ending, Your glory goes beyond all fame.
Through all this we have discovered God's grace, not just grace to save but grace to love, grace to persevere, grace to worship, grace to glorify. It has cost us, but then it cost him. The preacher in me hopes that some how our experience will inspire you and encourage you, that we should, and will be able to, give glory to God in all things and at all times if only through his strength.
Podcast: Play in new window | Download
Subscribe: RSS