Euro 2012 Prediction Competition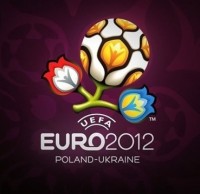 Do you remember the 2010 World Cup Prediction competition we had two summers ago? We'll be repeating it next month for the Euros.
To enter you will need to be a registered user of the site. Simply go here and fill in your details. Then when the matches actually begin to be played you can enter your predictions and join in the fun.
[euro-2012-predictor kickoff=1 limit=5]
Let joy and celebration be unconfined in the comment thread below.