Who Would You Prefer?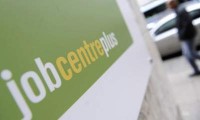 Got any career ambitions? I've been having a few interesting chats with people over the past few weeks about the way that the Church of England handles preferment. Not that I see myself as a candidate for high office you understand (I look terrible in purple for starters) but as part of my current life outside of stipendiary ministry it's interesting to reflect on how the Church of England does (and doesn't do) certain things.
Take appointments to a senior position for example. How does one begin to get looked at for being a Cathedral Dean or even a Bishop? Well, the Church of England has a wonderful process where the "Archbishops' Secretary for Appointments" holds a list of people who are considered for such positions. As the official website says,
The Archbishops' Secretary for Appointments (ASA) is appointed by the Archbishops of Canterbury and York to coordinate the processes for making senior appointments, advising as appropriate on names to be considered, and administering and monitoring procedures for identifying priests with the potential for senior office.

As part of the role, the ASA acts as Secretary to the Crown Nominations Commission, the body charged with identifying new diocesan bishops. The ASA is also Secretary to the group which appoints to vacant deaneries.

The ASA facilitates an internal search function and supports bishops in coaching individual clergy.
Well that's interesting. Further information is provided as follows,
The selection of people to hold senior office within the Church is a process of discernment of vocation to a particular ministry. Those engaged in ascertaining whether someone is, or is not, the right person to be a Suffragan Bishop, Dean, Archdeacon or Residentiary Canon are exercising this responsibility on behalf of the wider Church. They are seeking not only competence in doing a job but are charged to recognise that God is calling someone to a specific ministry in this place and at this time. In the case of a Suffragan Bishop, this obviously involves discernment of a call to ordination as a bishop in the Church of God.

The aim of the attached guidelines is to ensure that the process of discernment is underpinned by a selection framework which incorporates best practice methods and aspirations. The documents set out common national standards and, as with any such document, there may be cases where the detail of provisions might need to be varied according to local circumstances. They are designed to make recruitment as transparent, fair and consistent as possible as well as open to the Holy Spirit. The structure they provide should assist all involved in appointments in making more informed decisions. Candidates who are being considered for senior office are engaged in the deeply personal experience of examining their own calling whilst having it tested by the Church. It is hoped that these guidelines will also provide the support and clarity they need.

These guidelines replace the Senior Church Appointments Code of Practice (GS Misc 455, 1995). They are based on the report Talent and Calling (GS1650, 2007), which recommended that:

'The Church adopts an integrated and consistent method for making of appointments to senior ecclesiastical office and that all appointments are transparent and encourage the confidence of the Church in the procedures'.

The recommendations of Talent and Calling were endorsed by the General Synod, and these guidelines give effect to them.
Simon Sarmiento usefully provides an online copy of GS Misc 455. Go and have a read because despite what you might expect it is an extraordinarily unremarkable document which can be summarised as the following,
Define the post appropriately (usual stake-holder inputs into what is needed)
Advertise the post appropriately (church press, CAA, Advisory Group and recommendations)
Appoint the post appropriately (good cross-section of interviewers, consistency in approach)
It's not really rocket-science and it's not really ground-breaking.
How does this all work out in practice? Well although a Diocesan Bishop is Prince (soon to be Princess?) in his own realm and can appoint who he wants at the end of the day, there is this preferment list that we spoke about earlier and if you get on the list then the chances are that the hierarchy will be trying to find senior posts for you. The question is then, how do you get on this list?
Well now, here's where things get complicated. To get on the list you essentially need to be recommended by your own diocesan bishop. He can basically say "I think you should do this" or "I don't think you're suitable". End of. Not that not being on the list doesn't mean you can't apply for senior positions, just that when those choosing who to interview see that you're not they may ask why not. If on the other hand your Bishop likes you, you pop on the train to London to see the aforementioned Archbishops' Secretary for Appointments and if she (at present the post is held by Caroline Boddington – the wife of the Bishop of Derby) likes you as well, you're on the list!
Well obviously it's not that simple but the broad impression I've given here is pretty well how it works. Of course, one might want to ask what criteria a Bishop is looking for in order to recommend (or not recommend as the case may be) someone for senior office? Well the answer is, who knows? Although GS Misc 455 lays out (in not terribly precise terms, lets be honest) what to do when appointing a senior post, there is little guidance as to why or how someone does of doesn't get onto the preferment list (the one that you don't technically have to be on to apply for / be nominated for a senior post, but it jolly well helps). This means that whilst there is some consistency in appointing, there is inconsistency in deciding who might have a chance of being appointed.
So you get some interesting situations. For example, I know of someone whose Bishop refused to recommend her for preferment because she had never actually run a parish. Forget the fact that she had run her title parish during a curacy (in the absence of the incumbent), a parish larger than the parishes most Archdeacons / Bishops had run, and who after her curacy had gone into a number of senior diocesan and cross-diocesan posts. Apparently, according to this Bishop, the lack of a proper incumbency definitely meant that she didn't have the right experience. Which is kinda ironic when you think that the bloke who's been running the whole Church of England and the wider Anglican Communion for the past decade never ran a parish either. And indeed this example drives to the heart of what we think being a priest is all about. Are we so sold to the idea that priest automatically equals "parish priest"? What does that say for our understanding of vocation, that it is only valid if exercised in a parish pastoral context?
I've spoken to numerous NSMs/SSMs who became such non-stipended ministers after a curacy, having been frustrated by the lack of joined up thinking in general Church of England appointments. The Church plans for x number of training places but doesn't make sure it has curacies for them. It pushes curates through 3 to 4 years of curacy and in many places permits them only 12 months or so to find a new post to move onto, when at the same time those who are already in their own secure parish posts have the leisure of waiting for as long as it takes to find the next position in their clergy career, safe in the knowledge that failure at interview for a new job does not mean the chances of their family being made homeless have just dramatically increased. Yes, some dioceses and some bishops work very hard in matching up curates with new posts to move onto, but others fail miserably or only perform this service for some curates, leaving the others feeling like second-class, or even despised clergy. As someone related to me, when you know your Diocesan Bishop has worked hard to find a post for one of your colleagues but hasn't even spoken to you about what you might want to do next and where the diocese might fit you in, what else are you expected to feel?
And don't get me started on how some Dioceses / DDOs / Training Colleges pressurise some candidates to undertaken training for Pioneer Ministry when the current number of such positions available is a fraction of the numbers training for, let alone seeking such posts.
Want another inconsistency at the other end of the food chain (which was where we started after all)? Way back before GS Misc 455 it was pointed out that the numbers being recommended for preferment by different diocesan bishops varied widely from diocese to diocese. 25 from some, 5 or less from others. I'm led to believe that today there is still the same problem – some Bishops are great at recommending men and women to be considered for senior posts, other aren't. Then we have the issue as to where those who are recommended come on the theological spectrum. As has been pointed out recently, when Wallace Benn vanishes as the Suffragan Bishop of Lewes there will be not one single Bishop left who describes themselves as a "Conservative Evangelical".
So we have issues of possible bias, issues of subjective judgement and issues of archaic notions of what is valid "priesthood" which neglect other men and women outside of that box who are clearly highly capable individuals (which is why they aren't in parish roles in the first place) in the preferment process. How to solve it? In some sense the Pilling Report of 2007 was an attempt to answer such a question and it made some recommendations as to how to approach the issue of who should be on "The List" in the first place. For example Pilling said,
3.8.3    We were greatly impressed with the evidence given to us by Mr John Barker, the Director of the Corporate Development Group at the Cabinet Office, about the schemes used in the Senior Civil Service to identify and develop those with talent. People are nominated for inclusion in the 'High Potential Development Scheme' or nominate themselves, and those selected to join the scheme receive support, training and regular assessment. The cost of the selection process was initially £1,500 per candidate (charged to his or her Civil Service department), but this is now to be reduced to £400 by the use only of internal selectors. Residential events and lunchtime meetings are organized centrally at a cost to the candidate's department of £3,000 plus VAT per annum. Beyond this, the activities (such as courses, executive coaching, shadowing and mentoring) are tailored to the needs of each individual candidate, and the cost varies accordingly. Mr Barker believes that there is little antagonism towards the Scheme, something he attributes to the fact that it is not the only route to top-level appointments.

3.8.4    Such a scheme cannot simply be copied in the context of senior church appointments – for a number of reasons, of which the financial cost is only one. However, we are concerned that there is as yet little attempt on the part of the official structures of the Church of England to offer structured support, training and development opportunities to those identified as having potential to serve as church leaders at the highest level. We recommend that a scheme offering this should be adopted.
These kind of schemes run through-out the secular sector and are widely acknowledged as being incredibly useful for helping the respective organisations not just find and nurture a future leadership cadre, but allow such processes to be undertaken in as objective a manner as possible. Pilling didn't suggest that only those who had been on such a structured course should be allowed to apply for senior posts, but that such a structured course would very clearly be seen as one obvious marker that a candidate ticked many of the desired boxes.
Does such a course exist? No (but please correct me if I'm wrong). Is such a course being planned? No (but please do correct me if I'm wrong).
What about joined up thinking at the other end of the pile? Is there any coherent approach to dealing with curacies and their conclusions? No, and indeed the brain and talent drain continues here as well, so much so that Ministry Division recently commissioned a report to explore why so many capable clergy were dropping out at this point. It will be interesting to see if the results are made public.
Where does it leave us? Well, it leaves me with the distinct impression that the Church of England needs a rather more coherent appointments and preferment process. At the bottom end it loses talented people because it imposes tight time-scales on getting one's first job after a curacy (and the impression often given is that those who fail to meet such time-scales obviously had "something wrong" when the reality is that in many cases they had difficulty finding positions either because they were either unsupported by their diocese OR they were too talented for the positions they were expected to apply for and scared off prospective church wardens by actually meaning everything they'd put on their CVs). At the other end the path to get onto the senior preferment list is entirely arbitrary and at the whim more-or-less of 44 men who might be entirely generous and open or who might rule against you on grounds that the neighbouring diocesan wouldn't even consider to be a problem. Indeed, some Bishops might even see the questioning of such processes as good reason not to recommend someone, whereas others might be looking for men and women who think outside the box and ask the challenging questions (and have equally challenging solutions).
One things for sure, we can't carry on as we are. If the Church of England wants to function and flourish in the 21st Century it needs to radically rethink how it handles appointments all the way through its structures. For some people that will be an unpleasant challenge, for others they will recognise the need for change and to embrace new ways of doing "Personnel" in the Church. Either way the huge recruitment problem we face in the next decade (with huge numbers of retiring clergy almost upon us) together with the real financial pressures in other areas that mean that some tiny freehold parishes (plenty still remain) are draining funds at the expense of employing capable and gifted younger clergy all move us towards the conclusion that we may very soon have no choice but to completely rethink appointment and employment in the Church of England.