Same-Sex Marriage and Clergy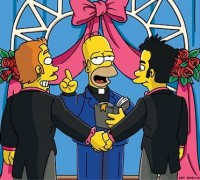 Here's the big unanswered question for the House of Bishops – will they permit clergy to enter same-sex marriages?
As was pointed out in a comment on yesterday's post, the new law seems to suggest that the Church of England can if it so chooses decide that clergy may not enter same-sex marriages. As one member of the House of Bishops pointed out to me, the Church of England is very clearly opposed to even civil same-sex marriage so the idea of clergy entering into them is a non-starter.
Or is it? The real issue is whether the House of Bishops would agree to bring a charge under the Clergy Discipline Measure against any deacon or priest who entered a same-sex marriage. If they won't, then the game is over because any such clergy-person could act in a manner completely contrary to the teaching of the Church of England with impunity. That would make the official position meaningless.
Over to the lawyers then…