New Principal of Wycliffe Hall is Mike Lloyd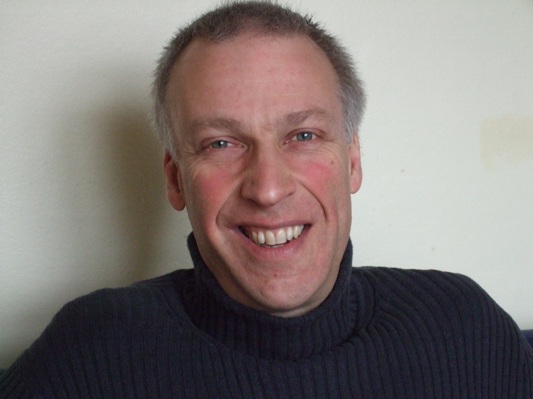 WYCLIFFE HALL APPOINTS NEW PRINCIPAL

Wycliffe Hall is pleased to announce that the Revd Dr Michael Lloyd has been appointed by the Council as the next Principal of the College.

Dr Lloyd is Chaplain of Queen's College, Oxford. He brings nine years' experience of teaching in theological colleges, as a Tutor in Theology at St Paul's Theological Centre (a constituent part of St Mellitus College, London) and formerly a Tutor in Doctrine at St Stephen's House, Oxford. He was Honorary Curate and Director of Training at St James the Less, Pimlico. His prior ministry was as Chaplain of Fitzwilliam College, Cambridge and earlier as Chaplain and Director of Studies in Theology at Christ's College, Cambridge. He is the author of a popular-level systematic theology, entitled Café Theology, and is one of the regular voices on the Godpod (a theological podcast).

Dr Lloyd holds degrees in English from Cambridge University, Theology from St John's College, Durham and a DPhil in Theology from Oxford University, where his doctoral thesis was on the problem of evil. He loves walking, theatre, cricket, music and Handel operas.

The Rt Revd Michael Hill, Chairman of Council said:

"I am truly delighted with Michael's appointment. He brings a depth of biblical knowledge and theological teaching, together with an experience of the life of theological colleges to bear on this new ministry. We have every confidence that he is the person to lead Wycliffe forward in these challenging times for theological education and training. We look forward to welcoming him into the life of the college and he can be assured of our prayers as he contemplates this new phase of his ministry."

Dr Michael Lloyd said:

"At a time when Christianity is under more intellectual attack than it has been since the eighteenth century, we need Christian leaders of impressive intellectual ability, rigour and creativity. As a Permanent Private Hall of Oxford University, Wycliffe is in an outstanding position to give its students the academically excellent education that they will need if they are to make the case for the Christian faith in the contemporary climate, and to shape that climate. I am determined that Wycliffe should build a reputation for being a warm, respectful, encouraging and secure place for women to train alongside men, for all forms of ordained ministry. And I am passionate about Wycliffe training students who will speak to the wider society and not just to insiders, and who will be fluent in the language of the culture, and not just the dialect of the church. I am enormously excited by the prospect of working with the Staff, Council and Students towards these goals."

It is expected that Dr Lloyd will take up his post in the summer.
On a personal note I'm delighted by this appointment and have been dying to share it since I found out about it last week.