Letter in Today's Church of England Newspaper
Sir,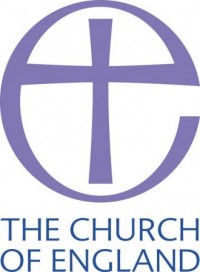 Colin Coward's letter last week conveniently demonstrates for us the hypocrisy of some of the liberalisers in the Church of England. It is no longer about revisionists being able to hold their integrity in the Church alongside conservatives. No, the very orthodox teaching of Scripture on marriage, fidelity and chastity is apparently homophobic in and of itself.
It is, we are told, a distortion of the Gospel and that implies it (the Orthodox position) is no Gospel at all. The next time a liberal tells you that all we need to do is get along together and agree to differ, point them to Colin Coward's letter and then to the experience of conservatives in the The Episcopal Church in the USA who just wanted to be able to teach what they believed in their corner of the field but instead got inhibited and expelled from the Church.
Of course, the truth is that the Scriptural message is not bullying or prejudiced but rather a source of liberation for those in bondage to sin and brokenness, the power of Christ to change anyone. As those of us who have walked away from a gay identity can testify, Colin Coward does not speak for all LGB christians (or clergy for that matter) in the Church of England.
Furthermore, our Archbishop Justin Welby is to be commended and supported by Conservatives for not only speaking up against real homophobia (which every Christian should abhor) but also his willingness to defend the orthodox Christian doctrine of marriage, both in Parliament and beyond the Palace of Westminster.
Rev Peter Ould
Canterbury