Writing a FAQ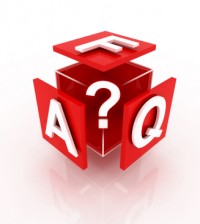 After yet another predictable twitter conversation where someone has decided that they know exactly what I think and why I said a particular question (without actually bothering to talk to me first), I've decided to write a FAQ for the blog. This is intended to be a quick list of questions that I can point people to when they say "Well what DO you think about X, Y or Z".
So the questions will like:
Do you believe people are born gay or that it's entirely psychological?
Do you believe anyone can change their sexuality?
Why do you go on and on and on about sexuality?
What's your stance on gay marriage?
You know, that kind of thing. So what I need is sensible suggestions of questions I should answer in my FAQ.
Go for it…