An Exercise in Starting Again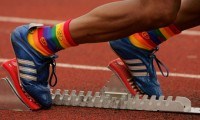 Are any of you even subscribed to this RSS feed anymore?
For those of you who are attentive, you'll notice that the website has had a facelift. This is in preparation for a new writing project that I'll be beginning over the summer. In the meantime, I've spruced up the site and started to do some edits on some material to bring things up to date.
The year's break from blogging has been a useful sabbatical – it's always good to stop what you're doing and work out why you're doing it. I've written for a few blogs in the last 12 months, but I've been fastidious in avoiding blogging here. For those who are looking to me to resume as before, I'm afraid you'll be disappointed, but I hope the new project catches your imagination and that you'll engage with it as before.