Ego Trips and Useless Security
Technorati tells me that I'm in the top 90,000 blogs that it tracks. That might not seem that impressive, but given that Technorati tracks 55 million blogs, that puts me in the top 0.2% of all bloggers (or top 1 in 625 if that makes any more sense). I might have a stinking cold this morning and have cancelled everything so far that involves me stepping out of the house, but inside my heart it is all warm and glowy.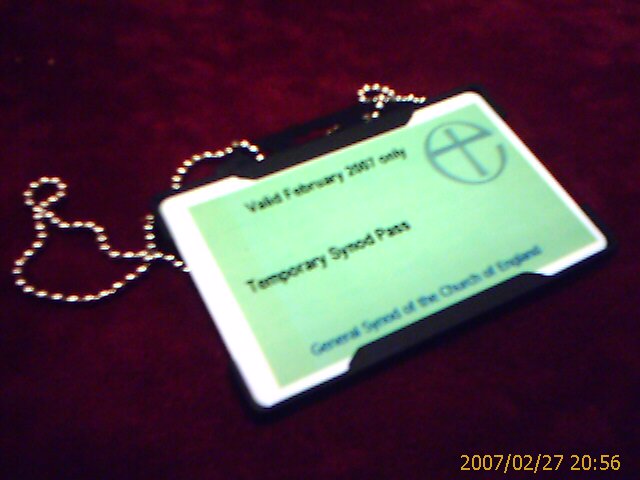 However, I don't think the head of security at Church House should be feeling the same way. When I turned up yesterday to attend a fringe meeting, they took one look at the dog collar and gave me a green pass. A green pass!!! The one that gets you into everywhere!!! No checking my name against the guestlist for the day, no making sure that I wasn't somebody dressed up looking like a clergyman!! No, they simply thought "oh he looks kinda priesty" and handed me a free rein to do what ever I wanted. Good job I hadn't got a pistol in the briefcase that they so brilliantly failed to check as well.