God of the Pimp and Paedophile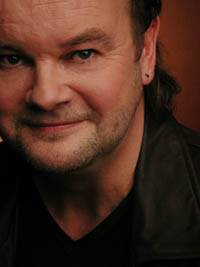 One of the great things about speaking at Spring Harvest is that you never know who you're going to be sharing a hospitality chalet with. This week in Minehead I was privileged to share living space with the legendary Paul Field.
I first got to hear of Paul Field when as a new Christian I was dragged along to see his musical "Burning Questions", written with the late Rob Frost. I still have the CD! If you've never seen Burning Questions, it's an hilarious but at the sane time serious look at the Biblical picture of who Jesus is, beginning with Adam and Eve and the Fall and going all the way to the Cross and the Resurrection. Brilliant stuff with some side-splitting and tear-jerking moments.
Paul and I shared what we were doing at Spring Harvest, and he mentioned a song on his 2005 album that some found controversial, but that spoke of the grace that sinners find in Christ. As we know, there are no limits to the depths of God's mercy and love. As the hymn says, "the vilest offender who truly believes, that moment from Jesus a pardon receives". Nothing that we have done can separate us from his forgiveness if we just recognise that we need him to save us.
Here are some of the lyrics from "God of the Moon and Stars".
God  of the rich and poor
God of the Princess and the whore
God of the ever open door
I come to you
God of the unborn child
God of the pure and undefiled
God of the pimp and paedophile
I come to you

God of a world that's lost
God of a lonely cross
God who has come to us
We come to you
Powerful stuff. Paul has been kind enough to allow me to post the whole song here on this site, so for your listening pleasure here's a great hymn to grace, Paul Field's "God of the Moon and Stars".
If you like Paul's music then do go over to his site and check out his latest CDs on his website.
Podcast: Play in new window | Download
Subscribe: RSS