Nothing Controversial…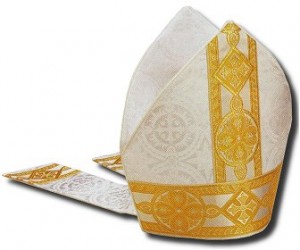 An interesting little announcement from Southwark Cathedral.
11.00

The central act of worship of the Christian Church instituted by Jesus Christ at the Last Supper in which we encounter God in word and sacrament. The Cathedral Choir leads the service with a variety of traditional and contemporary settings of the Mass, hymns and anthems. A Sunday School and Crèche are available during term times.

The Most Rev. Katharine Jefferts Schori, the 26th Presiding Bishop of the Episcopal Church of the USA, and the first woman primate in the Anglican Communion, will preach and preside. It is understood to be the first time she has preached and presided in a Cathedral in the UK.

Preacher: The Most Revd Katharine Jefferts Schori, Presiding Bishop & Primate of the Episcopal Church of the USA
Psalms: 32
Hymns: See printed sheet
Setting: Messe solennelle (Vierne)
Anthems: Alleluia, I heard a voice (Weelkes)
Drop, drop, slow tears (Walton)
Hmmmmm….
Of course, its perfectly legal for a woman to preside and preach in an English Church, but can anyone tell me what the legal ramifications are if the PB processes down the nave wearing a mitre? Just curious…