Review – The Gender Agenda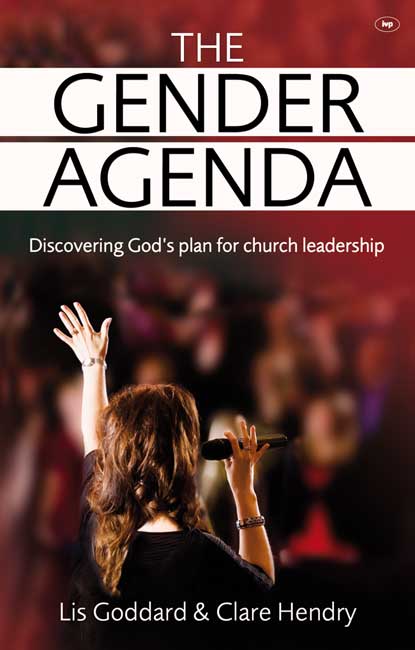 Most home theological libraries will have a number of books on the issue of women in leadership. Now there is a new volume to add to the sometimes interminable debate as to whether women should be bishops, should be ordained or even just open their mouths in church.
The Gender Agenda is co-written by two Anglican clergy women. Lis Goddard is the new vicar of St James the Less in Pimlico, Chair of Awesome and a good friend. Clare Hendry is Minister for Pastoral Care at St James Muswell Hill, has taught at Oak Hill College, is also on the Awesome committee and is a permanent deacon in the Church of England. Together they represent the evangelical spectrum of opinion on women's leadership in the Church of England.
The book sets out to be a dialogue between the two views these women represent, and it achieves this aim well. Each chapter is structured around a different Bible passage and includes some questions for group or individual study. The meat of the content however is the exchange of "emails" between the two ladies and it is here that the strength of the book lies. Lis and Clare manage to unpack the issues involved in a friendly and courteous manner, whilst staying true to their convictions. Hard passages such as 1 Timothy 2 are not skirted over and whilst this book is certainly not intended to be an academic tome it does engage on a fairly deep level – a coffee table book that is worth of an hour or two of your time.
Once or twice there are obvious errors in the book – for example, in the debate over Genesis and whether naming implies authority, one of the authors makes a suggestion about the Hebrew words involved in a particular verse which is simply incorrect, and the real word actually leads to the opposite conclusion she is making. On the whole though the Scriptures are grappled with fairly and with a clear respect for their authority. One is left with the definite feeling that neither author is intending to subvert the nature of Scripture – they simply come to an opposite conclusion upon reading it!
If you want to get a simple, easy to read but in-depth, one volume overview of the nature of the debate in Evangelical circles on this issue, then you can't do better then ordering a copy of The Gender Agenda. It might not settle the argument for you but it will demonstrate how two people who disagree so fundamentally on such a key issue can still be part of the same witnessing community.