Progress Report
We're now safely ensconced in Canterbury and the house is coming into some semblance of order. It's great to have a separate dining room that isn't just a thorough-fare through to the kitchen and Reuben is loving having his own bedroom which doesn't have to double up as Papa's library.
Now is the time to think about what we want to do next. Ideally I'd like to take a position as an Associate in a large Anglican church or do some church "civil service" work. After the past two and a half year, the stuff that we've shared and more importantly the stuff we haven't shared, unless some church-wardens come along to me and say "Peter, please run our church" I can't see myself running a parish at this point. However, I still have a major passion for Biblical preaching and responsive pastoral work and an Associate's job would fit that perfectly. We have ongoing conversations going on in two areas in connection with this, for jobs beginning in the new year.
Our releasing diocese, St Albans, has been extraordinarily generous and for the moment we don't have any money worries. That said, by the autumn I will need to be providing for my family, so to that end I have set-up a small business over at the39. Already I've managed to pick up a few pieces of work and my aim is to use it not as an ongoing (years) income stream to replace working for the Church but rather to right now help support my family whilst we wait for the next position to open up. To that end, if any of you think you could throw some work my way, even if it just's hosting your web-space (I'll work hard to match your current deal!) do let me know.
One of the pleasures of being here in Canterbury has been attending Gayle's old church, St Mary Bredin. To be honest, it's been like coming home and although I don't know many people they're behaving as though they do know me! The new vicar is great and it's quite restorative not to have to do anything on a Sunday (even if I have an itch in my feet which makes it nigh on impossible to sit in my chair for the full 90 minutes).
Finally, the boys continue to grow. Reuben turned three last week and Jonah is continuing well on track to be the family prop-forward. Despite everything, life is good and God will do what he will do in his good time.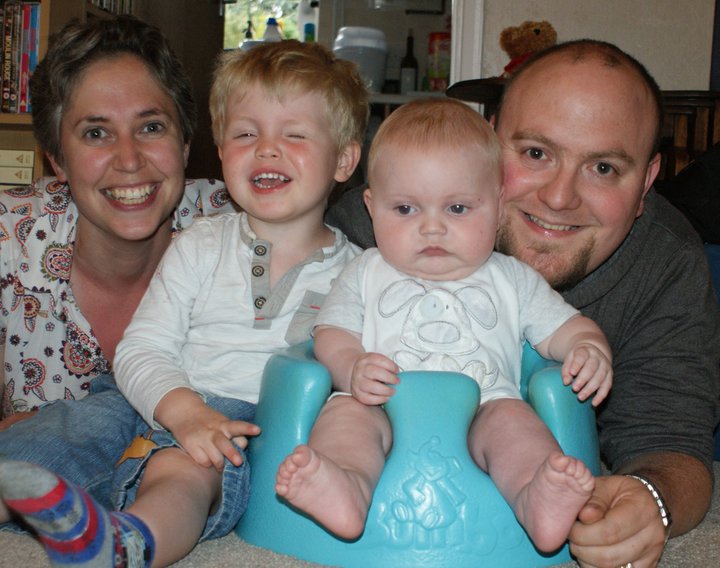 How long, OÂ Lord? Will you forget me forever?
How long will you hide your face from me?
How long must I take counsel in my soul
and have sorrow in my heart all the day?
How long shall my enemy be exalted over me?

Consider and answer me, O Lord my God;
light up my eyes, lest I sleep the sleep of death,
lest my enemy say, "I have prevailed over him,"
lest my foes rejoice because I am shaken.

But I have trusted in your steadfast love;
my heart shall rejoice in your salvation.
I will sing to the Lord,
because he has dealt bountifully with me.
Psalm 13