About the New Job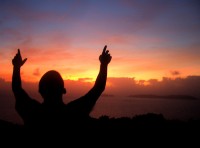 This afternoon I accepted a job offer with Jaywing, a credit and analytics consultancy that is one of the leaders in its field in the UK. I'll be working based out of our home in Canterbury, consulting for some of the leading retail banks and financiers in this country. It's an exciting and challenging role, with enough stuff from my previous experience so I can get stuck in straight away and enough extra activity that I haven't done before (for example marketing analytics) to help broaden my experience. I get on fantastically well with my new boss and I'm not sure which of us is the most excited by the news!
My start date is next Monday and over the coming days I'll be sorting out things here to help make that happen, including picking up a new car tomorrow. I'll also try and let you know what I'll be doing about this web project and other things that I've been involved in up to now.
Thanks for your prayers over the past few months. We are now definitely where God wants us at the moment and we await to see what he will do next.