Site, er, Cock-Up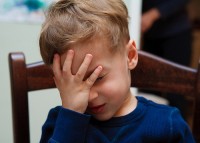 Due to a monumental doofus moment on behalf of yours truly, I have just had to reconstruct the last month's worth of posts. The site is now back up and you should have no problem seeing everything I've written recently.
The next thing I need to do is to reimport all your lovely comments back into the site and connect them with the right post. Shouldn't take too long but give me a mo to do it before you complain you can't see your important missives.
I'm aware that the "Fifteen Reasons" post is showing the comments for "Hypocrisy at its Worst". I've put in a fix to rectify the problem and it should be dealt with shortly.
Apologies for looking like a complete numpty in front of you.