Books to Go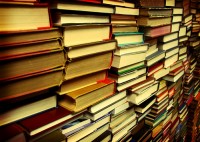 I have a number of books that I am in the process of getting rid of. If you want any of them then all I ask is for you to pay P&P and a suitable donation to SOFT UK (which is easy to do here).
First come first served, so contact me and let me know what you want. Any books not spoken for before next week will be sold or disposed of.
You can find the list here.
Have fun!