Letter to Jersey Evening Post
The following letter appeared in the Jersey Evening Post last night. Click on the picture for a larger version.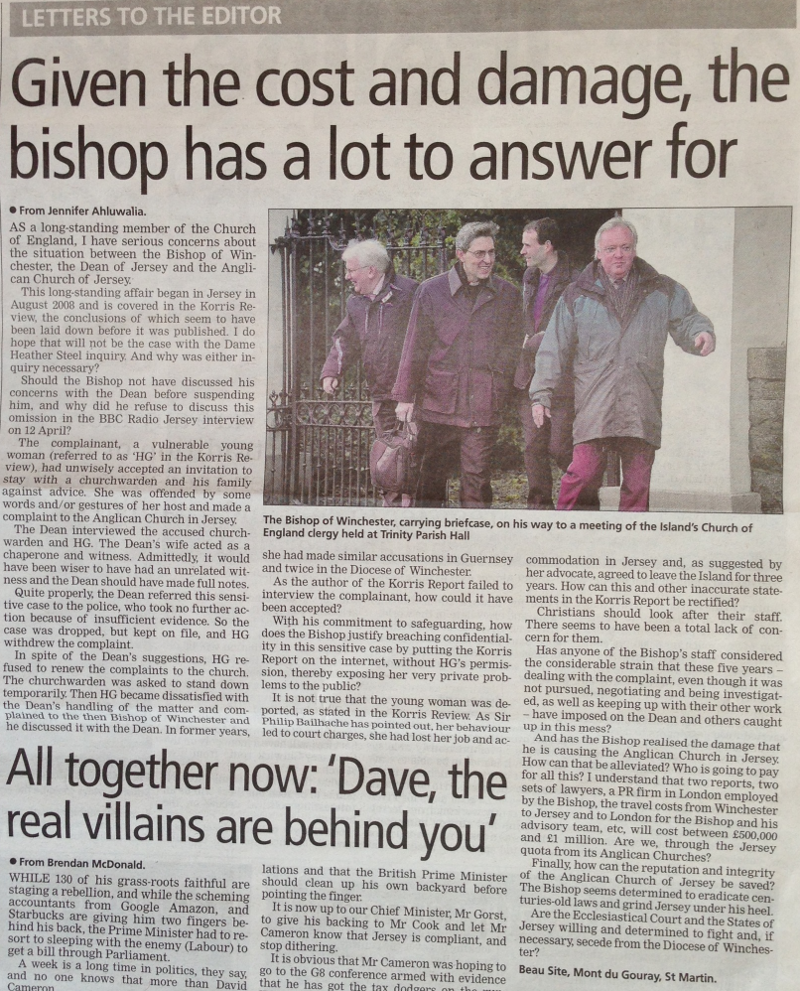 My understanding is that more letters may follow in the next few days. Apparently, the author of this letter is a retired neuro-surgeon.
I am still working on getting hold of the Terms of Reference for Dame Heather Steel's investigation and hope to have more to report on this shortly.