Jersey Shored Up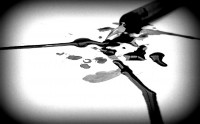 So, a week or two ago I told you all how Bishop Tim Dakin went along to a meeting where he was expected to sign an agreement handing over the Channel Islands into the care of the Bishop of Dover, Trevor Willmott. At this meeting Bishop Tim didn't sign the agreement. Much annoyance on the islands ensued.
Anyway, guess what happened this week?
Actually, you won't guess. The Bishop turned up ready to sign. The Deans from the islands were also ready to sign. Someone else turned up with a version of the document that was subtly but importantly different from the one that the Bishop and the Deans had agreed to sign. So quite rightly the Bishop didn't sign it. Of course he didn't, he needed his Bishop's Council to agree first.
For the first time in months I think Bishop Tim Dakin did the right thing. Strike me down. And amazingly, we have the bizarre position where both Jersey and the Bishop are in agreement on something – the document needs to be signed and things need to move on. The issue over paying parish share has been pretty well sorted out (sources tell me that Jersey and Guernsey will pay Q1 Parish Share to Winchester and Q2 and onwards to Canterbury) so what now can be getting in the way?
It's like a soap opera isn't it? And can we all work out who changed the wording without checking first with the islands or Winchester? Come on chaps, let's get this sorted.