Sweden Lifts Gay Blood Ban – Almost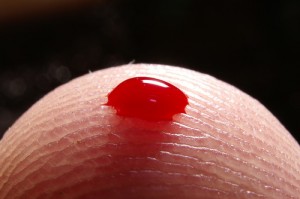 We've covered before on this blog the issue of how the NHS has a ban on men who have ever had sex with men giving blood. Well, on the same subject it looks as though Sweden has just lifted a similar restriction.
Sweden will allow gay and bisexual men to donate blood so long as they have not had sex with a man in the last 12 months.

In a statement released today, which is World AIDS Day, the National Board of Health and Welfare confirmed the change.

The ban will be lifted on March 1st, 2010.

The country will impose a one-year blood donation on all people having "risky" sex, which includes gay sex.

Monica Axelsson, a spokeswoman for the health board, told AFP that donors would have to fill in a questionnaire about their sex lives and all blood would be tested before being used.
So essentially, those men who are celibate but have had sex in the past will no longer have an automatic ban. I wonder whether the NHS might follow suit soon. On top of that, does anybody know the research that this Swedish change was based on?