ComRes MPs Poll on Gender Neutral Marriage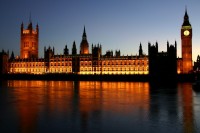 Extraordinary. ComRes have released the details of a poll commissioned by C4M that details widespread disinterest and concern amongst MPs of all political persuasion with the Government's proposals on redefining marriage.
Some highlights:
60% of all MPs think the issue is of disinterest to their constituents
72% think it will damage relations between the Government and churches
62% believe that Civil Partnerships already give all the same legal rights that same-sex marriage would achieve
ComRes break down the MPs by party, date of birth, year of entry into the Commons and how marginal their seat is. This leads to some interesting observations:
The less marginal an MP's seat is, the more likely they are to be opposed to GNM. This means that MPs who oppose any Bill will be around for a while.
The 2010 entry cohort (around a third of the survey) tend to be much more cautious then their colleagues on the issue.
94% of the Conservative MPs surveyed think the measure will damage the Government's relationship with churches
41% of Conservative MPs think the measure will succeed, 37% think it will fail.
There is no comment up as of writing on the C4M website.