The Euro 2012 Prediction Competition is Live!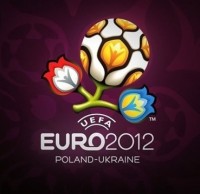 As the Diamond Jubilee weekend draws to a close, I've now fully launched the Euro 2012 Prediction Competition! Following on from the huge success with the World Cup 2010 competition two years ago, you can now have another go at proving your prophetic charisms and compete to see who is the best Soccer predictor.
All the information you need is on this page here, and I'll also update this post (which will stay stuck at the top of the blog) with the game leaderboard. Suggestions for a prize in the comments below if you'd be so kind.
For the Knockout Stages please enter the predicted score at the end of extra time and then also the score for any penalty shootout if you believe the game will end with a draw. Games with a penalty shoot-out will have bonus points for correctly predicting that result.
Good luck and get predicting!
Use the tabs below to switch through current predictions, results and leaderboards.
[wptabs]
[wptabtitle]Entry Form[/wptabtitle]
[wptabcontent][euro-2012-predictor][/wptabcontent]
[wptabtitle]Leaderboard[/wptabtitle]
[wptabcontent][euro-2012-predictor ranking=1 limit=999][/wptabcontent]
[wptabtitle]POR v SPA[/wptabtitle]
[wptabcontent]Predictions will be shown once match starts
[euro-2012-predictor scores=29]
[/wptabcontent]
[wptabtitle]GER v ITA[/wptabtitle]
[wptabcontent]Predictions will be shown once match starts
[euro-2012-predictor scores=30]
[/wptabcontent]
[wptabtitle]SPA v ITA[/wptabtitle]
[wptabcontent]Predictions will be shown once match starts
[euro-2012-predictor scores=31]
[/wptabcontent]
[/wptabs]