Andrea, Jamaica, and the Refusal to Answer Questions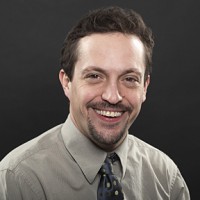 Today I contacted Lester Feder, the journalist who wrote the BuzzFeed story about Andrea Minichiello Williams. Lester writes on LGBT stories for BuzzFeed and so it appears he flew over to Jamaica to be at the conference where Andrea spoke. As soon as I learnt this I corrected my original piece.
I contacted him to try and get some context for the quotes of Andrea from the Conference. In my piece below I expressed concern, as others have done elsewhere, on the way that Andrea was reported as having equated homosexuality to paedophilia. I asked Lester a few simple questions to help flesh out the details.
i) Did Andrea or anybody else at any time condemn anti-gay violence in Jamaica?
ii) Was there any expansion on the alleged link between homosexuality and paedophilia given? Was the context of Andrea's reported statement anything to do with specific examples in Jamaica?
iii) Were any of the speeches provided on paper?
The purpose of these questions was to get to the bottom of what Feder reported and to help all of us clarify what Andrea did or didn't say. The response was surprising. After some rather aggressive emails Lester then said the following.
My reporting speaks for itself. Your post is riddled with errors — I have no axe to grind, I focus on international LGBT issues for BuzzFeed; accuracy is a top priority; and I was indeed at the conference. IÂ encourage you to speak with others who were there if you have more questions about what took place.
What errors I wrote aren't clear and Feder certainly didn't deign to tell me. But more than that issue, stop and think for a moment. A number of people have suggested that the refusal of Andrea to deny the statements attributed to her is an admittance of guilt. Possibly true, but if we hold to that line of thinking, the refusal of Feder to answer simple questions that would help to strengthen a case against Andrea Minichiello Williams is itself a cause for concern.
If Andrea and her fellow speakers never condemned anti-gay violence in Jamaica, how hard would it be to simply confirm this? Might it actually be that that is one of the things they did do and the reporting of such condemnations damages the view that the conference was all about demeaning gay people?
If Andrea didn't expand on the link between homosexuality and paedophilia that it is reported she made, how hard would it be to simply confirm this? Might it actually be that some good evidence was presented to support this assertion (I doubt such evidence exists but I would love to see it if it does) but it is inconvenient to report it?
If the speeches weren't provided as hard copies, how hard would it be to simply confirm this? Might it actually be that transcripts were available and that reading them would give us a better context of the claims made?
The whole point of my writing this blog post is simply this; if we demand transparency from our significant Christian spokespeople like Andrea, we also demand transparency from the journalists who report on them and not the kind of aggressive defensiveness I experienced today.
When I woke up this morning and wrote my first piece on this issue I was lined up with those who were demanding answers from Andrea. Less than 12 hours later, when the one journalist reporting the allegedly controversial event won't answer even basic questions about what went on, I want to suggest that we all need to reflect as to whether we can really rely on anything in this whole affair.