Exclusive – Tim Dakin refuses to sign Agreement re Channel Islands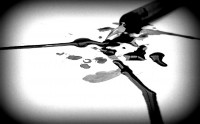 I have been informed that there was a meeting held late afternoon last Thursday (6th March) to finalise and sign an agreement for Winchester Diocese to hand over Jersey and Guernsey into the care of Trevor Willmott, the Bishop of Dover in Canterbury Diocese. Trevor Willmott and John Rees brought with them the 3rd draft of the agreement, in which the Bishop of Winchester was to appoint Bishop Trevor as an Assistant Bishop in the Diocese of Winchester with responsibility for Jersey and Guernsey.
Although the Bishop of Winchester Tim Dakin was expected to sign this agreement, he apparently refused to despite giving indications only hours earlier that he would formalise the proposed arrangements. Sources indicate to me that Tim Dakin is holding out for an assurance that all parish share monies from the Channel Islands will be paid to Winchester (beyond that required for paying stipends and supporting Canterbury Diocese taking over various administrative functions for Jersey and Guernsey). Last year the Channel Islands were a net contributor to Winchester Diocese funds of over half a million pounds, and since the start of the year parish share has not been paid.
Sources within Jersey indicate to me that there is still confidence that an agreement will be reached shortly, but that would require Tim Dakin backing down in his demand to receive the parish share monies from the islands.