Graeme Archer on the B&B Ruling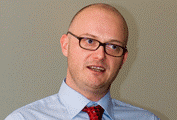 As always, Graeme is challenging and insightful.
The B&B case. So we have now proven that a quango can criminalise bed and breakfast owners who don't want gay people to stay in their property (please, no quibbling about the exact form of words the Bulls would use: this is what it boils down to). I'm in the target identity bucket which the Left courts with such legislation (and you're in the opposite bucket if your religion leads you to prefer us not to stay). Whose life is better as a result? Obviously not religious bed and breakfast owners. But is mine? No of course it isn't. I'd rather sleep in a ditch than spend a night in the home of people who dislike me. All the case has done is to harden the identities of both Christians and gay people and forced onto both of us an armour which I, for one, would prefer not to be encumbered with. I detest the legislation that was used against the Bulls: but now, in the backs of the minds of the majority of my fellow citizens, is the germ of an idea that all gay people are hell-bent on transforming every public and private sphere into our image. Quite what the impact of the law will be on those bouncers who stand outside the night club on Marine Parade in Brighton, and ask potential entrants: Do you know this is a gay venue? will be, I'm not sure. Presumably it will have to stop, and young gay Brightonians will just have to put up with sharing their space with people who hate them. We had a system of unwritten rules, and they worked. Now we have case law that forces people to take sides and stop using their common sense. I cannot call this 'progress'.
Thoughts?