Considering Ladele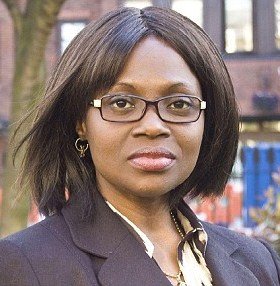 Right – I'm trying to get my head around the Ladele appeal ruling which can be found here. Before I begin, I think I should point out that I consider myself to be quite fair in these matters and I hope you don't interpret this as just jumping on the "Oh aren't Christians now all persecuted" bandwagon. For example, only two weeks ago I supported the decision on the case of MacFarlane and Relate because it was obvious that MacFarlane was picking and choosing which bits of Christian teaching on sexual practice he wanted to uphold.
The following is a summary of Neuberger's ruling as I see it (with para numbers of the ruling itself provided for ease of reference), beginning with the history.
Ladele became a registrar in Islington on 14 November 2002. Her role changed when the Civil Partnership Act came into force and at the end of 2005 she was required to become a registrar for civil partnerships as well as marriages, births and deaths. She was not given an option as to whether she wished to accept this extra duty. (5,6,8)
The reason for her mandatory re-designation as a civil partnership registrar was to comply with Islington Council's "Dignity for All" policy. (9)
Despite the fact that expressed her religious conviction that two people of the same-sex should not enter such a union, Islington Council would not let her not take civil partnerships and eventually formal disciplinary procedures were taken out against Ladele. (10-15)
The employment tribunal that Ladele took Islington to after her disciplinary meeting found in her favour on the grounds of direct and indirect discrimination and harassment. (11-20)
Islington appealed to the employment appeal tribunal which overturned the original judgement. In response to this Ladele appealed to the English and Welsh courts. (21)
Now Neuberger turns to the arguments made during the two tribunals and dissects the different competing "rights" that are at stake in this case. He summarises his approach to the discussions on indirect discrimination with the following paragraph, emphasis added (52)
However, even assuming that argument could be run here, it appears to me that the fact that Ms Ladele's refusal to perform civil partnerships was based on her religious view of marriage could not justify the conclusion that Islington should not be allowed to implement its aim to the full, namely that all registrars should perform civil partnerships as part of its Dignity for All policy. Ms Ladele was employed in a public job and was working for a public authority; she was being required to perform a purely secular task, which was being treated as part of her job; Ms Ladele's refusal to perform that task involved discriminating against gay people in the course of that job; she was being asked to perform the task because of Islington's Dignity for All policy, whose laudable aim was to avoid, or at least minimise, discrimination both among Islington's employees, and as between Islington (and its employees) and those in the community they served; Ms Ladele's refusal was causing offence to at least two of her gay colleagues; Ms Ladele's objection was based on her view of marriage, which was not a core part of her religion; and Islington's requirement in no way prevented her from worshipping as she wished.
We'll return to this shortly. Neuberger's rejection of the claim of direct discrimination are based on the reading of regulation 5 of the 2003 Regulations. (24)
Regulation 5(1) defines harassment on grounds of belief or religion as occurring when "on grounds of religion or belief, A engages in unwanted conduct which has the purpose or effect" of (a) "violating B's dignity" or (b) "creating an intimidating, hostile, degrading, humiliating or offensive environment for B". Regulation 5(2) provides that conduct falls within regulation 5(1) if "having regard to all the circumstances, including in particular the perception of B, it should reasonably be considered to have that effect".
The claims that Ladele was directly discriminated against are laid out in para 19, but Neuberger rejects the line of reasoning that the original employment tribunal made (36,37)
The notion that Islington, or any officers or employees responsible for the acts of alleged discrimination, were motivated by Ms Ladele's religious beliefs, rather than by her refusal to officiate at civil partnerships is inconsistent with the fact that Islington's concerns would undoubtedly have been put to rest if Ms Ladele had agreed to perform all her assigned civil partnership duties. As the EAT pointed out in paragraph 88 of Elias J's judgment, the evidence showed that "if she was willing to carry out the ceremony … then no further action would be taken against her". Indeed, Islington's proposed compromise, although temporary, further supports this conclusion. So too does the fact that no action was taken against one of the other registrars who held the same views but agreed to move to another post. (The third registrar who held such views has, as I understand it, retired).

Accordingly, the difficulty for Ms Ladele's argument that there should be a remission to the ET is that there was no evidence on which an Employment Tribunal, properly directed, could have concluded that Islington's reasons for causing or permitting all, or at least some of, the various matters summarised in (a) to (l) of paragraph 19 above were, or even included, Ms Ladele's religious belief. It is, I suppose, conceivable that, if the matter went back to the ET and further evidence was heard, fresh cross-examination of Islington's witnesses would be devoted to the question of whether Islington was motivated by Ms Ladele's religious beliefs. But that sort of Micawberism cannot possibly justify a remission, at least in the absence of special factors (such as the ET having stopped such a topic being raised) which do not exist here.
Neuberger then discusses issues around Article 9 of the European Convention on Human Rights (the right to freedom of thougt, conscience and religion) and the case law in Strasbourg that has come through it. Then the discussion turns to the meat of Neuberger's discernment and this is around the 2007 Regulations and in particular regulations 3 and 4 (62-64). He summarises Islington's position (though the campaigning group Liberty made the argument) as follows, emphasis added (68-71).
Liberty's argument is simple, and is based purely on the natural meaning of the 2007 Regulations, and it has three stages. The first stage is an assertion that a refusal to perform civil partnerships, on the part of someone who is quite prepared to perform marriages, amounts to discrimination as defined in Regulation 3(1) and (3), as the requirements of paragraphs (3)(a) to (d) are satisfied, and it cannot be said, in the light of Regulation 3(4), that marriage and civil partnership are "materially different". The second stage involves the contention that officiating at marriages and civil partnerships involves "the provision to the public or a section of the public of … services" within paragraph 4(1), and, if that is not applicable in the light of regulation 4(3), then regulation 8(1) and (2) apply, as Islington and Ms Ladele are both "public authorit[ies]" "exercising a function". Further, if not otherwise liable for Ms Ladele's refusal to conduct civil partnerships, regulation 30 would seem to render Islington liable for any unlawfulness.

I find it hard to see any logical flaw in those two stages of the argument, at least once Ms Ladele had been designated a civil partnership registrar. The third, and final, stage in Liberty's argument is that, even if Ms Ladele had succeeded in establishing that Islington would not otherwise have been entitled to require her to perform civil partnerships, the effect of this analysis of the impact of the 2007 Regulations means that, at least once Ms Ladele was designated a civil partnership registrar, Islington were not merely entitled, but obliged, to require her to do so. This argument effectively involves saying that the prohibition of discrimination by the 2007 Regulations takes precedence over any right which a person would otherwise have by virtue of his or her religious belief or faith, to practice discrimination on the ground of sexual orientation.

Such an argument, in my view, accords with the natural meaning of the 2007 Regulations, and is supported by the provisions of Regulation 14, which identifies the relatively limited circumstances in which it is permissible to discriminate against anyone on grounds of sexual orientation because of one's religious belief: those circumstances are essentially limited to the membership and operation of "organisations relating to religion or belief", which plainly does not cover performing civil partnership unions, which is self-evidently a secular activity carried out in a public sphere under the auspices of a public, secular body.

Once it is decided that there is nothing in the 2003 Regulations which entitles Ms Ladele, having been designated a civil partnership registrar, to insist on her right not to have civil partnership duties assigned to her because of her religious beliefs in relation to marriage, it means that there is no inconsistency, so far as other legislation is concerned, in giving the subsequent 2007 Regulations their natural meaning, namely that it is simply unlawful for Ms Ladele to refuse to perform civil partnerships. It is also hard to resist the conclusion that this means that Islington had no alternative but to insist on her performing such duties together with their other registrars.
To summarise, what Neuberger is saying is this. Once Ladele was designated a civil partnership registrar there was nothing in law to allow her to object to performing such an office. It's fair to point out that Neuberger recognises that there was no statutory obligation for Islington to designate Ladele a civil partnership registrar, however at the same time there is nothing stopping them from requiring her to become one under the terms of the "Dignity for All" policy (74-75).
It is right to add that this conclusion may well not have applied if Islington had not designated Ms Ladele (along with all the other registrars) a civil partnership registrar. If they had not so designated her, it seems to me that there would have been a powerful case for saying that she would then have had no cause to refuse to officiate at civil partnerships, and accordingly no problem of discrimination under the 2007 Regulations could arise. Accordingly, I doubt whether a decision by Islington that she would not be designated a civil partnership registrar, at her request because of her religious problems with officiating at civil partnerships, would fall foul of the 2007 Regulations.

However, the fact that some registration authorities have (as I understand to be the case) decided not to designate registrars who shared Ms Ladele's beliefs as civil partnership registrars, and the fact that such decisions may well be lawful certainly do not undermine the conclusions reached by the EAT (with which I agree) that Ms Ladele was neither directly nor indirectly discriminated against, nor harassed, contrary to the 2003 Regulations, whether by being designated a civil partnership registrar, by being required to officiate at civil partnerships, or by any other aspect of her treatment by Islington (albeit that it is only right to record that many people may feel sympathy for the position in which she finds herself, and that, in some respects – most notably the unjustifiable characterisation of her letter of 18 April 2006 as "gross misconduct" and the unwarranted breach of her confidence in Mr Lynch's letter of 15 November 2006 – Islington did not treat her fairly).
So where does this leave us. It strikes me that there are three key observations to be made from this ruling:
Although Islington didn't have to make Ladele a civil partnership registrar it chose to do so and once it had done so there was nothing in the legal framework (as Neuberger interpreted, and he is the Master of the Rolls)Â  that meant she could object to carrying out such a function. It begs the question therefore whether those who conscientiously object to having to officiate at the performance of a particular function because of religious beliefs should be entitled to do so as long as it didn't impinge on the ability of an institution as a whole to provide a particular service or function. Indeed, there are some local authorities, as Neuberger recognises, who provide such a flexibility.
Neuberger's interpretation of religious freedom seems to be narrowed only to the ability to worship at a religious service in a particular manner (51-52). This seems to narrow religious belief to a narrow activity and to deny that one's religious convictions can permeate one's whole life. I wonder whether this line of interpretation would stand up against the "Orthodox Jew forced by employer to turn on a light switch on the Sabbath" defence?
Thirdly, the passages I have highlighted in red take us back to the key issue as to whether civil partnership can in any sense be seen as an exclusively "homosexual" relationship. There is nothing in the law to prevent two "straight" men forming a civil partnership, or to prevent a "gay" man and "straight" woman" (or vice-versa) forming a marriage. Give these facts, can it be argued that Ladele's objection to performing a civil partnership had absolutely nothing to do with any problem with the orientation of those engaging in it and rather that she objected to the formalising of a relationship in this way between any two people of the same sex, regardless of sexual orientation. If this were so then the core of Neuberger's argument falls apart.
These are just initial thoughts. What do you think?