Facts, the whole facts and nothing but the facts. Ish…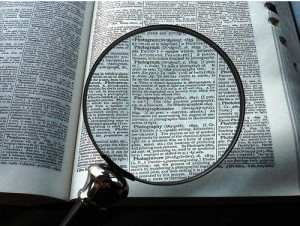 It appears that the post below has caused a little bit of a stir. For example, Pete here says
I was a little taken aback this morning to read of a couple of posts about the deselection of a Methodist lay pastor as a councillor in Tooting on the grounds of his Christian faith. Â The posts, both from Christian bloggers, make the point that this is Labour's anti-Christian, secularist agenda.

The original blogs are here (Archbishop Cranmer) and here (Peter Ould). Â Peter's headline says "You can't make this stuff up" – well in fact you can and it seems it is all made up! Â Cranmer's vituperation is pretty blunt and completely WRONG!
After an afternoon of tweets, blogposts and emails, and now being home after two funerals and other pastoral matters, I can confirm that the facts actually are
Cllr George Reynolds

is a Methodist Lay Preacher, which involves working on Sunday

was a Methodist Lay Preacher but has now been ordained into the AME Church of Zion
It is claimed that Labour MP Siobhain McDonagh insisted that her councillors canvassed Sunday morning
Cllr Reynolds explained that he had prior work commitments so couldn't join them

MP Siobhin McDonagh had him deselected as a Council candidate

Reynolds was deselected at a Labour Party meeting. Siobhan McDonagh did not personally deselect him and indeed she has no power to do so.
So straight away I have an apology to make, and that is to Ms McDonagh, as not only the article I quoted but my own bullet points suggested that she had been intentionally involved in removing Mr Reynolds. That is clearly not the case and I was wrong. I'm sorry. I should have checked the facts before I posted.
Here's what we do know. Firstly, Reynolds clearly believes that he was deselected (by Labour Party members) because he wouldn't canvass on Sundays. Jonathan Bartley has posted that a friend of his has spoken with Reynolds:
"Although he was a Methodist lay pastor and a local preacher, he has recently been ordained as a minister of the AME Church of Zion and no longer holds any office with the Methodist Church. In his opinion this is why he was deselected – he refuses to canvass at all on a Sunday – but no one has directly told him that this is the reason."
Whether Methodist, AME Church of Zion, Anglican or whatever, Reynolds believes that the Labour members who deselected him didn't like his "Sabbath stance". It would be interesting to get a report of that meeting to verify whether that claim has any substance.
Secondly, in the same blog post Jonathan claims that contrary to the impression given by Cranmer, McDonagh is a committed Catholic Christian. To support this he cites her support for allowing Anglican clergy to be MPs and her membership of the Christian Socialist movement.
If I'm brutally honest, her support of Anglican clergy being allowed to be MPs isn't really an issue that defines her faith credentials. I'm far more interested in how she votes on issues around the sanctity of life, key defining positions at the moment for the Roman Catholic church which she says she is a part of. Here the website "The Public Whip" can help us see if McDonagh votes like a Christian or not.
What it reveals is that she absented herself for the May 2008 vote on reducing the age limit for abortions from 24 weeks to 22 weeks. In fact she was absent for the whole two days worth of debate on a number of matters of ethical concern to her as a Roman Catholic. Previously though she voted in favour of the whole Bill on the 20th of May 2008 (at the second reading) and she then supported it again on the 22nd of October for its third reading. She also voted "aye" back in 2000 on the controversial Human Fertilisation and Embryology Regulations that further opened the way for experimenting on embryos.
I want to suggest, unashamedly, that these are not the actions of a devout Roman Catholic. Roman Catholic Cabinet ministers like Ruth Kelly made very clear stands on these kind of issues showing publicly what they believed. I'm not sure I can find anything on the web (and I would love to be corrected on this) where McDonagh makes the same kind of clear statement in favour of the sanctity of life. As Jonathan Bartley summed up his blog piece, "The facts about Siobhain McDonagh speak for themselves."
Some might think it wrong that I make sanctity of life issues defining for Christians, but then if an MP who claims to be a devout Roman Catholic can't bother turning up to Parliament to vote against murdering babies (because that is what abortion is), I'm not sure we should let her use that label without challenging it. Yes, personal experience informs my opinion on this, but I make no apologies for that, and you'll hear more from me on the subject as the Election draws near.