Jersey Live Blog
Updated as information becomes available.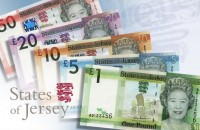 11:45 GMT 18th March – Meetings ongoing today in Jersey, including at the Town Church, St Helier. It is confirmed that the meeting between clergy and the Bishop on Saturday did not agree terms for any further investigation into Bob Key.
18:00 GMT 14th March – Statement from Bob Key, Dean of Jersey, expected either tonight or tomorrow
16:30 GMT 14th March – Sources indicate Bishop Tim Dakin of Winchester will fly into Jersey on Saturday for meetings
21:30 GMT 13th March -Â Press release as follows:
Statement from the Chief Minister of Jersey, Senator Ian Gorst

We are saddened to learn that a vulnerable woman who came to Jersey suffered while living here and we very much regret that she was adversely affected by events during her time here. This is a matter that should be resolved by the Church, and we understand there will now be an investigation into the findings of the independent review. Jersey officials will be meeting the Bishop of Winchester when he visits the island and providing whatever cooperation is needed.

We note the Bishop's affirmation that his action in removing the Dean of Jersey's commission is a neutral measure which implies no judgement and is necessary while matters are investigated, in accordance with best practice.

We welcome the commitment of the Diocese of Winchester to enhancing safeguarding procedures and policies. Jersey's recently formed Vulnerable Adults Protection Committee, announced in October 2012, will help to safeguard vulnerable adults in our community.

Islanders will know that the Dean is held in high regard by Jersey's faith community and is highly respected for his dedicated work and contribution to island life since he came here in 2005.

Response from the Right Reverend Tim Dakin, Bishop of Winchester

I very much welcome the full support of the Jersey authorities in this sensitive and difficult matter.  In recent days I have had productive conversations with the Chief Minister amongst others and have been grateful for his assistance in particular.

Together we are committed to investigating fully the findings of last week's independent report and to enhancing safeguarding polices in Jersey and across the Diocese.  I will shortly be announcing full details of the investigation.
18:15 GMT 13th March – Press release coming from Jersey shortly. Sources indicate it will clarify position of Jersey Government on legal issues involved.
22:00 GMT 12th March- Jersey airport is shut till 14:00 Wednesday so little chance of +Winchester arriving on island tomorrow to meet Chapter. Very likely to be next week. Sources indicate next Episcopal visitor to Jersey may be Bishop of Southampton to deliver temporary Commission to Vice-Dean whilst Bob Key suspended. Although the States will accept this appointment as commisary, sources indicate that the States are still prepared to back the current Dean as Dean in the medium term.
16:45 GMT 12th March -Â My sources in Jersey confirm that there is major disagreement with the Diocese of Winchester's legal opinion on his right to suspend the Dean. This disagreement extends beyond the clergy chapter to the Executive of the Jersey States.
16:30 GMT 12th March -Â Bishop Tim Dakin will attempt to visit Jersey tomorrow (Wednesday) to meet with the clergy chapter, but this is weather dependent. Jersey is still under a large amount of snow and it is not certain the airport will be open.