(Almost) Full General Synod Election Results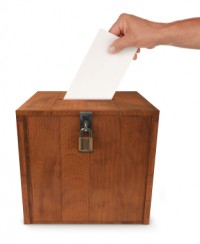 As I mentioned three days ago, it is simply impossible to get hold of the full General Synod Election Results on the Church of England website. I have therefore spent the past week trying to get hold of those results so I can present them all together. Here are the fruits of my labours (so far).
Click here to download full results
(If you are having problems reading this file in a version of MS Excel 2003 or earlier, go here to install a free update to your version of Office. This will let you view this file AND other MS Office files in the new XML format)
There is nothing in these records that is in any way confidential or needs to be kept discrete, yet some presiding officers are still behaving as though for someone to ask for them requires an extraordinary reason. Look at it this way – if a Returning Officer in a national General Election simply declared the winner without saying how many votes all the candidates got we would not accept that as an acceptable account of the result. Why then do some dioceses refuse to send out the Synod full returns. I think questions need to be asked.
I am still missing quite a few full records – if you can help me to bring this record of results to full completion then email me at peter dot ould at gmail dot com.
Still to add
Suffragan Bishops – York
Cathedral Deans- Canterbury
Cathedral Deans- York
Carlisle – Clergy
Chelmsford – Clergy
Chelmsford – Laity
Durham – Clergy
Durham – Laity
Ely – Clergy
Ely -Laity
Southwell & Nottingham – Clergy
Southwell & Nottingham – Laity
Winchester – Clergy
Winchester – Laity
Winchester, Channel Islands – Clergy
Winchester, Channel Islands – Laity
Universities, Canterbury
Universities, York
Religious Communities – Clergy
Religious Communities – Laity